Directed by: Zack Snyder
Starring: Henry Cavill, Amy Adams, Michael Shannon, Diane Lane, Russell Crowe
Run Time: 143 Minutes
Release Date: June 14, 2013
First let me say, that I am a HUGE DC fan. But when I first saw that there would be a new Superman movie, I was a bit underwhelmed. The movie seemed like it would be good, but lets face it...this was yet another remake of this superhero. I love movie adaptations of comic books but in my opinion at that time, they could have gone with a lesser known character. I waited until Man of Steel came out on DVD and rented it from my local redbox. Lets just say that from that first evening that I watched Man of Steel on my couch, I totally changed my opinion of this being another remake.
Henry Cavill as Superman
Henry Cavill did an amazing job playing Superman. I think physically he looked the part and his voice was perfect. For such an iconic role, I think Henry Cavill did it justice.
Michael Shannon as General Zod
Michael Shannon played General Zod. First I have to admit how much I love Michael Shannon as an actor. I hadn't realized he was in the movie prior to seeing it. So that was a pleasant surprise! Although he never said "Kneel before Zod" He did a phenomenal job of playing this character. This movie also gives a bit of a back story as to why Zod is the way he is, and I think that gives a lot of insight (as well as plot depth) to the movie.
I really enjoyed this movie. As a matter of fact, I have watched it several times! The movie explains why Superman's parents sent him to earth, and shows his development from a boy not knowing why he's different, to a man living up to his potential and being what he was destined to be. I think if you read a bit into it you can find that to be an inspiring message!
The fight scenes were also great! Superman's first real fight they destroyed EVERYTHING! Not literally but there was a lot of collateral damage which visually was pretty cool. And we also got to see a badass female, Faora, kicking butt! And you know how much I love a strong female character!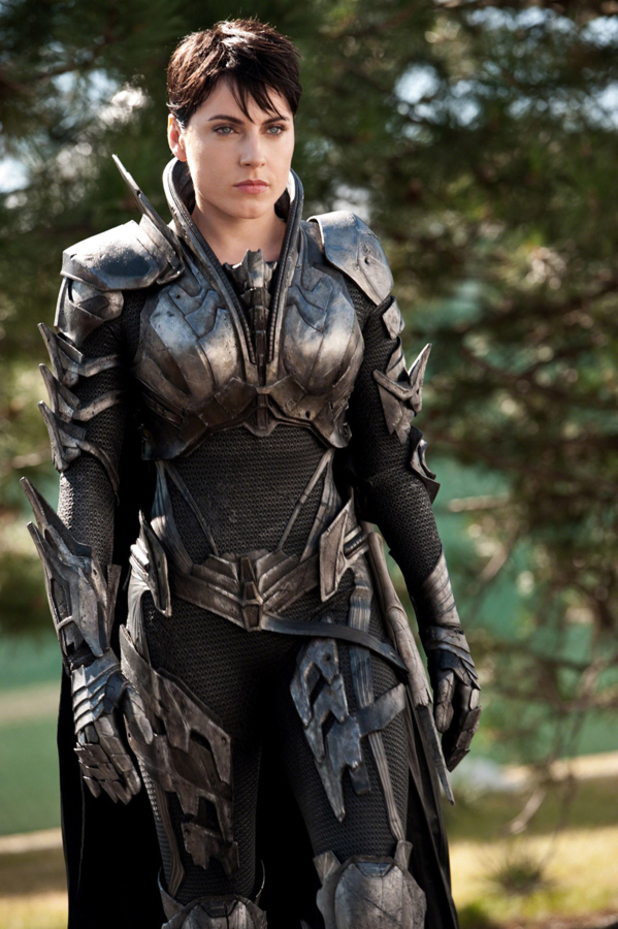 Antje Traue as Commander Faora
But the final fight scene between Zod and Superman was epic. And that's the way a fight should be in a superhero film!
To be honest, after writing this review I will probably watch Man of Steel tonight! I could watch it over and over again and never tire of it! I highly recommend watching it if you haven't!